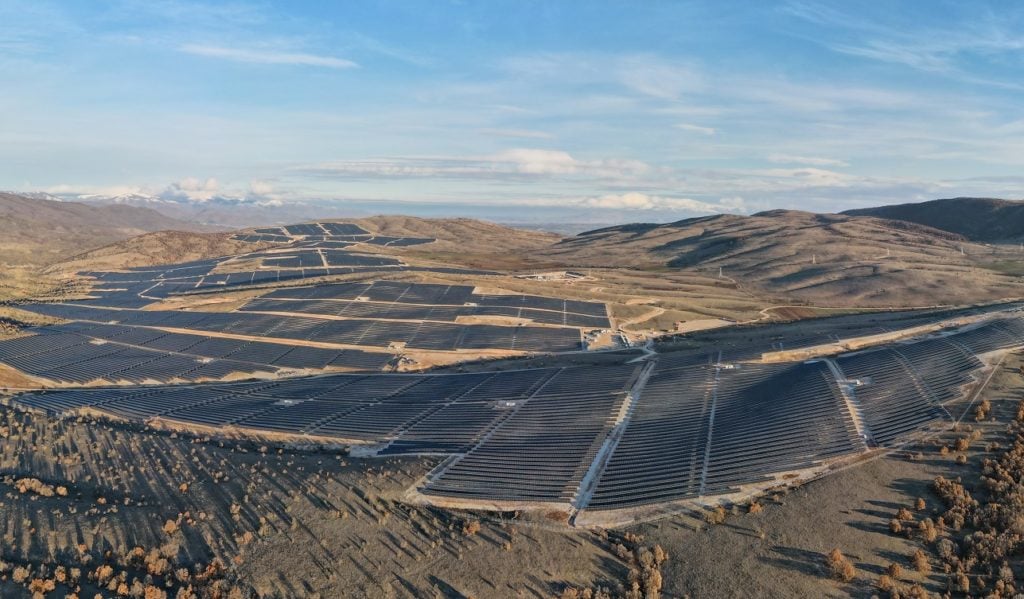 Motor Oil Renewable Energy (MORE) has acquired a majority stake in holding company Unagi S.A., which holds a 51% stake in three solar power companies in Greece, with a combined capacity of 1.9GW.
MORE, a subsidiary of Greek energy company Motor Oil, has acquired a 75% stake in Unagi SA which owns the subsidiaries Baliaga, Pivot Solar and Teicho. While the company did not announce the value of the acquisition, the move forms part of its €4 billion (US$4.3 billion) investment plan for what it calls "energy transformation projects."
With the acquisition of the 16 new PV projects, MORE's portfolio now boasts a capacity of more than 3GW, following its acquisition of the Ellaktor Construction Group's renewable energy arm in December 2022. MORE said that the majority of its new Greek acquisitions are "at an advanced stage of maturity," and expects to receive permitting for grid connections by the end of this year.
MORE has a number of ambitious renewable power goals, headlined by its target to produce 2GW of renewable power at its own facilities by 2030, up from 279MW in 2021. The company also plans to reduce its scope one and two greenhouse gas emissions by 30% of its 2021 levels by 2030, and reduce its scope three emissions by 25% of its 2021 levels by the end of the decade.
The company completed the deal on 26 May, and announced the transaction three days later, and follows strong financial performances in recent years. According to Motor Oil's 2022 financial report, the group's earnings before interest, tax, depreciation and amortisation increased by 245.79% between 2021 and 2022, and the work of MORE helps demonstrate how fossil fuel majors can invest in renewable power projects.
However, questions remain as to how effectively solar power acquisitions could offset the company's carbon emissions. In 2021, Motor Oil's facilities produced more than two million tonnes of carbon dioxide equivalent, and that year, its renewable power portfolio produced enough electricity to offset just 360,000 tonnes of emissions, according to the company.
The deal is the latest significant power infrastructure deal signed in Greece, following Infinity Power and the Copelouzos Group's agreement to develop a 3GW subsea power cable.
(The above content is reproduced from pv-tech,By JP Casey)
Disclaimer: This website reproduces information from cooperative media, institutions or other websites. The publication of this article for the purpose of transmitting more information,and it does not imply endorsement of its views or confirmation of the authenticity of the content.  All information on this website is for reference only and can't be used as the basis for transactions or services. If there are any infringement or other issues in the content of this website, please notify it in time, then this website will be promptly modified or deleted. Anyone who logs in to this website in any way, or directly or indirectly uses the information on this website shall be deemed to have voluntarily accepted the binding of this website statement.
---
Post time: May-31-2023